Learn About Our Process That Has Helped Thousands of Our Clients Achieve Their Full Potential
Our process involves a combination of hypnosis, NLP and unconscious coaching. At the Dan Candell Hypnosis Center, we teach people how to re-program their subconscious mind to get more of what they want in life. Through this process, we help clear anxiety, fears, stress, worry, self-doubt and other obstacles that can hold you back from achieving your full potential.
In this free 30 minute discovery session, you will meet with your hypnotist so we can gain more insight into what you would like to accomplish. We will also answer any questions you have, and suggest the best program that will fit your needs and your schedule.
Once your discovery session is complete, we will help you choose the best program, and how we will work together. We will schedule your initial sessions, and give you any additional information you need to prepare for the sessions.
Get Amazing Results
We take a client centered approach. No two sessions are the same. Most clients experience results by the conclusion of the very first session.
Dan Candell Is On A Mission To Help Thousands Achieve Their Full Potential
Dan Candell is a Board Certified Hypnotist, a Certified Hypnosis Instructor, an International Speaker, and an Anxiety Reduction and High Performance Expert. Dan travels the world teaching people how to positively program their minds to get more of what they want in life, and when he isn't traveling he see's clients privately both in his office, and also conducts sessions online with people internationally.
Dan's work has been featured on television, in newspapers, and magazines. He has is also a featured TEDx speaker and is also a columnist for the Journal of Hypnotism. His specialties, for which he works with people privately include —
Breaking Free From: Anxiety, worry, stress, tension, fears and phobias
Working with athletes and sales people to increase confidence, eliminate self-doubt and overcome performance anxiety
Business professionals and entrepreneurs to increase motivation and productivity, achieve their goals and also eliminate obstacles that hold them back from being even more successful
Working with students to increase focus, concentration and eliminate stress and anxiety all while improving study habits and increasing scores and grades in the classroom
Watch Dan's TEDx Talk About How To Use Hypnosis To Achieve Your Goals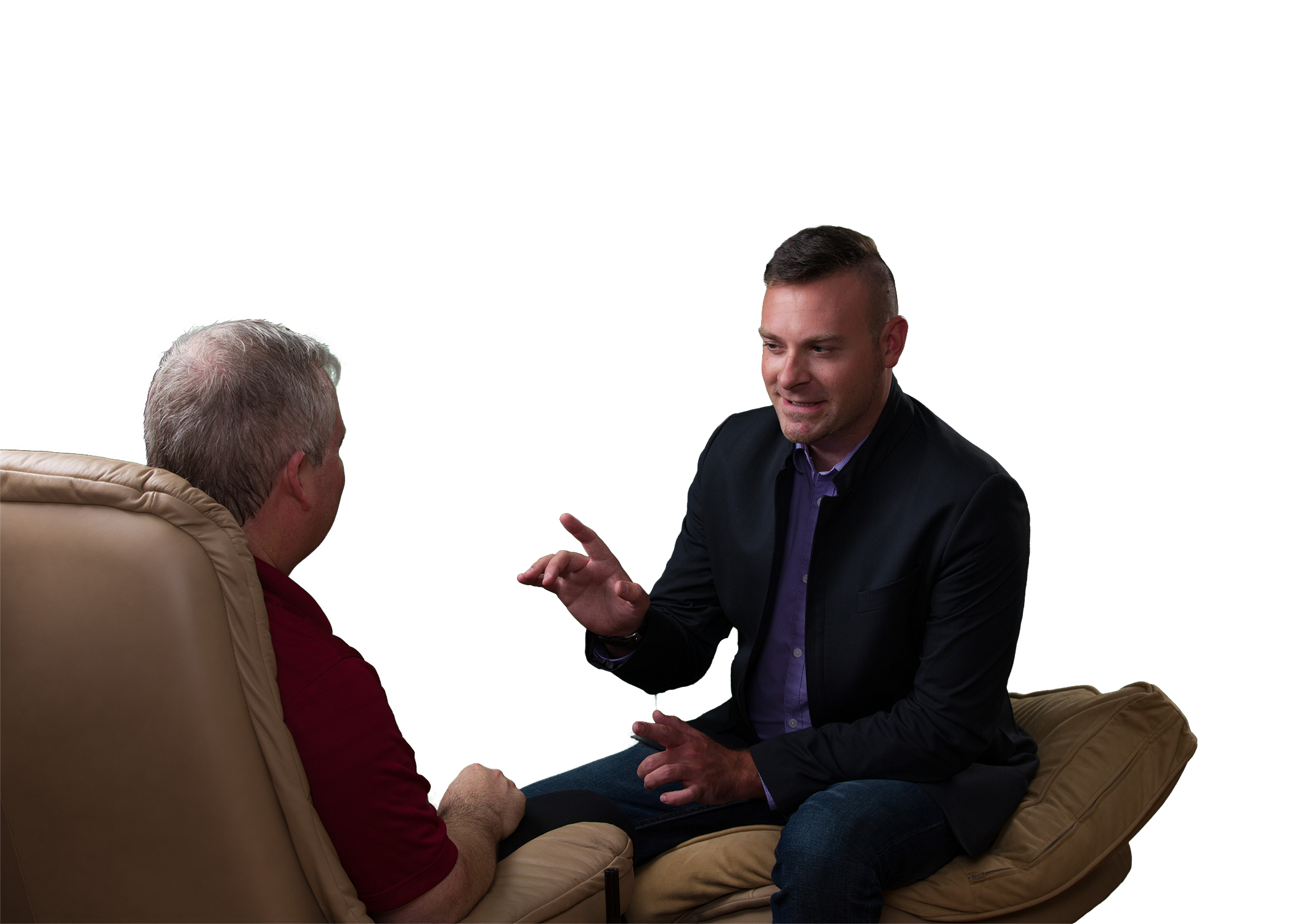 What If You Could…?
Finally Break Free from anxiety
Eliminate self-doubt
Overcome negative thoughts
Eliminate Worry
Feel more confident
Think more positively
Increase focus, motivation and productivity
After Working Together, Dan's Clients…
Quickly move forward in their lives, and finally feel how they want to feel. 86% of Dan's clients notice positive results after just one session, and that number increases to 93% after 2-4 sessions. Change does not have to be scary, and it doesn't have to take a long time. Dan takes a very practical approach with all of his clients, and works with them in a way that gets results FAST!